If you have any questions or problems, please send me an e-mail.
If you are interested in reading these ebooks on a Kindle device, please follow these instructions after downloading it.
---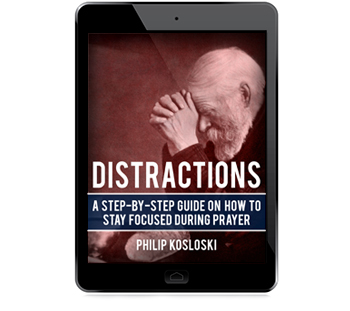 Distractions: A Step-By-Step Guide on How to Stay Focused During Prayer
(ebook)
Are you distracted during prayer? We all know the scenario. After stepping into a church or kneeling beside our bed at home, we instantly feel a barrage of distractions. Often we will set-out to pray for 30 minutes and then when the time is done we realize we never actually prayed! What if you could reduce these distractions, or at least understand where they are coming from and know how to deal with them? This ebook is meant to be a practical guide on how to stay focused during prayer and reduce unnecessary distractions.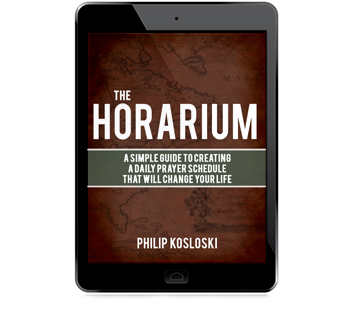 The Horarium: A Simple Guide to Creating a Daily Prayer Schedule That Will Change Your Life
(ebook)
We all know that prayer is important and that it should be a priority. We also know that in order to combat Satan, we must use numerous spiritual weapons. However, making prayer a priority is not always easy to do and we seem to always fail. This ebook is about reclaiming your prayer life and developing a daily schedule that will not only endure for the rest of your life, but also change your life.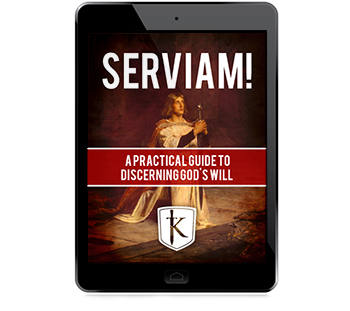 Serviam! A Practical Guide to Discerning God's Will
(ebook)
Discernment is a lifelong process. There is always something to discern. Even after finding your vocation in life, there will be numerous decisions that will need to be made. This guide is meant to cut through the fog and speak honestly and practically how to discern God's will. Writen in a simple and succinct manner, this eBook will aid those who either do not have much time to sit through a whole book, or those who are younger and are on the brink of embarking on a new path in their life.