While many of you have been following my blog for the past several years, many more of you are new readers. To help understand this website and the wealth of information in it, I have compiled the following tour of it.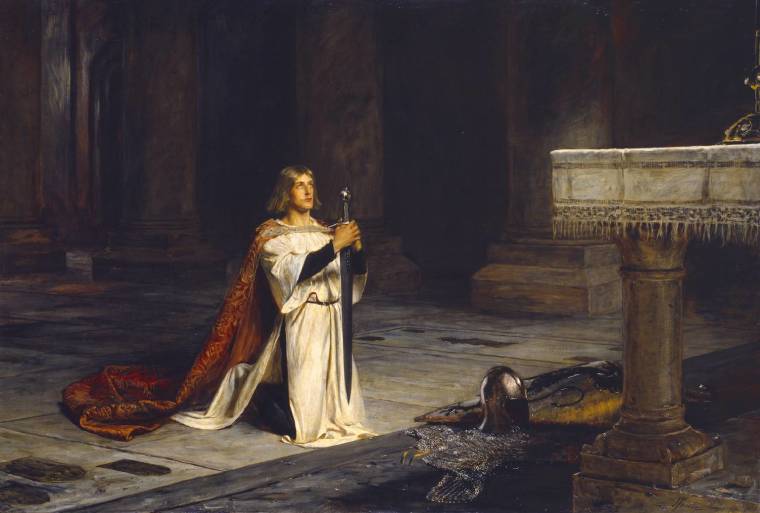 As a note before we get started, there are hundreds of articles on this website and going through it can be a bit challenging. I will do my best to distill it into bit-sized chunks that are much easier to digest.
Why?
To discover more about the "why" of my blog, check out my About page. It details my story and what brought this website into existence and what continues to propel it further.
Navigating the archives
Currently there are three primary ways of searching my archives. First of all there is the "Search" function on the upper right where you can search any keyword to see if I have covered various topics. The second way is to click on one of the four categories found above each post (Inspiration, Prayer, Devotions, Legends). The last way is to discover the most popular posts of a particular year:
Popular series
Over the years I have written many different series of articles that focus on a particular topic. Here are the most popular ones:
Into the Enemy's Camp – In one of my first series I delved into C.S. Lewis' spiritual classic The Screwtape Letters. I examined about 20 chapters of his book and applied his spiritual wisdom to everyday life today. It remains the most popular series on this website.
A Beginner's Guide to the Liturgy of the Hours – The Liturgy of the Hours, also called the Divine Office, can be a difficult liturgical prayer to master. I wrote several articles demystifying it and making it easier to handle.
How to Develop a (Nearly) Unbreakable Habit of Prayer – Prayer is often hard to schedule into our busy modern lives and in this series I look to the examples of the past to discover how we can develop a prayer schedule that endures for the rest of our lives.
A Beginner's Guide to Lectio Divina – A powerful method of praying with scripture, I break down the various steps of divine reading and help a beginner understand how to tackle the ancient practice.
Receive the latest articles in your inbox
I blog about once a week and release new content every Tuesday. To make sure you do not miss any exciting content on the horizon, subscribe today! It is extremely easy and you can unsubscribe at any time. As a bonus, you will receive a FREE eBook, 3 Methods of Prayer That Will Change Your Life. (Click here to subscribe)
Stay connected on social media
Make sure to see my the latest articles both here and elsewhere by connecting on social media.
Books
I have written several books, mainly short inspirational books about prayer or historical events. Check out my Books page for a complete list.
Legends
A new venture that I am undertaking is examining various "legends" of the past, exploring them, and bringing them to life. This I see as an important task for the word "legend" is derived from the Latin legere, to gather, select, read. This in turn is connected to the Greek legein, to gather, say, and the Greek logos, speech, word, reason. The etymology of this word is important as St. John refers to Jesus in his Greek Gospel as the logos, the "Word" of God ("In the beginning was the Word, and the Word was with God, and the Word was God." – John 1:1).
For me at the core of these legends is the Logos, God from whom all truth, beauty and goodness finds its ultimate source and it is my hope that in presenting these legends I am true to that reality.
Currently I am working on two "legends," one on the "Last Monks of Skellig Michael" and the second called "The Last Serpent."
As a note, over the next several weeks I am working to make this all even more distinct and easier to decipher. Stay tuned and make sure to subscribe to be notified of the latest developments.