The beauty of Christian witness expresses the beauty of Christianity and provides for its future. How can we be credible in announcing the "good news" if our lives are unable to manifest the "beauty" of this life? From the meeting of faith with Christ, springs forth, in an interior dynamic action supported by Grace, the holiness of the disciples and their capacity to make "beautiful and good" their common life and that of their neighbours. It is not exterior beauty and superficiality, a façade, but an interior beauty that is painted under the action of the Holy Spirit. It shines before men: nothing can hide that which is an essential part of its being. (The Via Pulchritudinis, III.3, emphasis added)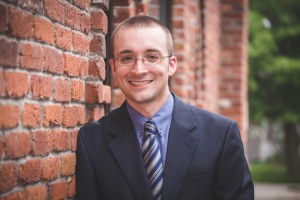 Dear Visitors,
In all that I do, I seek to let shine before all people the beauty of Christianity. I do this first by "walking in the footsteps of Saints" and look to their numerous examples for inspiration on the pilgrimage of life. Additionally, I desire to use my artistic talents for the greater glory of God and for the building up of an authentic Christian culture. I have devoted myself to these two avenues of beauty, as I firmly believe that in the end, "Beauty Will Save the World."
Here on this website there are many articles that are meant to inspire and act as little lamps in a culture of darkness. You may search them using the "Archives" feature on the sidebar, or you may read my most popular articles featured on my "About" page.
Also, I encourage you to read my published articles and books by going to my "Writing" page. There you will find a few articles as well as updates regarding my upcoming publications. Currently I am busily working on my book on John Paul II's visit to Central Wisconsin, entitled: "In The Footsteps Of A Saint: John Paul II's Visit to Wisconsin." I expect to release this book by October of this year, if all goes as planned. In the mean-time, there will be few articles posted here on my website in order that I keep on schedule.
In order to receive periodic updates, please be sure to sign-up using the form on the sidebar.
If you want to contact me directly with questions or comments, please use my e-mail address below:
e-mail: pakosloski (at) icloud.com
Thank you for your interest and support.
In the Hearts of Jesus and Mary,
Philip Kosloski