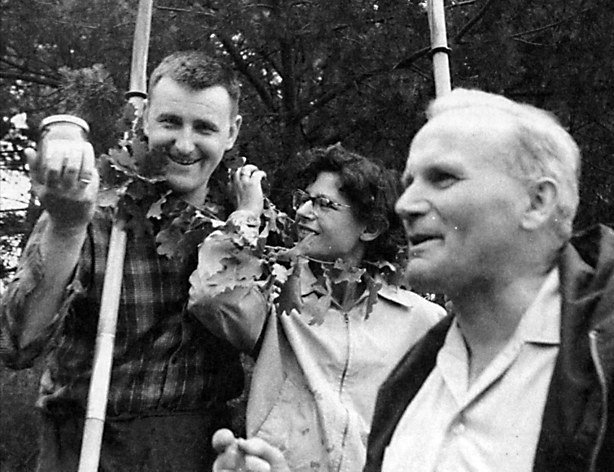 Little Known Fact #8
In addition to meeting with the sick at a parish visitation, Bishop Karol Wojtyla signaled out married couples and gave them a special blessing. Often the parish priest would personally invite married couples to be present for the blessing. Wojtyla did this so that it would be a model for his priests in parish ministry. He sought to show them that married couples formed the basic cell of the parish. He stressed this point in a document in 1960, where he stated:
"Through [the sacrament of marriage], the family is created within the Church, but, at the same time, the family in some measure created the Church as a living community of the people of God. The meeting of the bishop with married couples during the visitation of a parish is like touching this very basic bond of the human community which is shaped in the Church and which in turn shapes the Church."
Novena Prayer
O Holy Trinity,
we thank you for having given to the Church
Pope John Paul II,
and for having made him shine with your fatherly tenderness,
the glory of the Cross of Christ and the splendor of the Spirit of love
He, trusting completely in your infinite mercy
and in the maternal intercession of Mary, has shown himself
in the likeness of Jesus the Good Shepherd
and has pointed out to us holiness
as the path to reach eternal communion with You.
Grant us, through his intercession,
according to your will, the grace that we implore, [state your intention here]
in thanksgiving that he has been numbered among your saints.
Amen.
This is the eighth day of our Nine Days of Prayer with John Paul II.